Dr. David Greene R3 Stem Cell
Dr. David Greene is the visionary behind R3 Stem Cell, a global leader in offering safe and effective regenerative therapies. R3 has been a trailblazer in offering stem cell and exosome therapies for the past decade, with over 16,000 procedures having been safely performed around the world.
Dr. Greene's vision for R3 Stem Cell began during his time at Arizona State University's WP Carey School of Business. It was during his time in the Executive MBA Program that he completed the business plan for R3 as a class project. He had retired from a busy orthopedic practice to focus on the business side of medicine. After opening a pain management clinic in the heart of Phoenix, Dr. Greene was approached to initiate a pilot study for stem cell treatment of joint and back pain. Those procedures represented the first stem cell procedures with amniotic allograft in the entire Southwest region of the United States.
The pain clinic owned by Dr. Greene, Preferred Pain Center, incorporated an integrative model with physical therapy, chiropractic, spinal decompression therapy, pain medication management and interventional procedures. He hired several highly skilled providers for the clinic, while focusing his time on learning and mastering patient marketing, clinic administration, surgery center management and most of all, the optimal patient experience.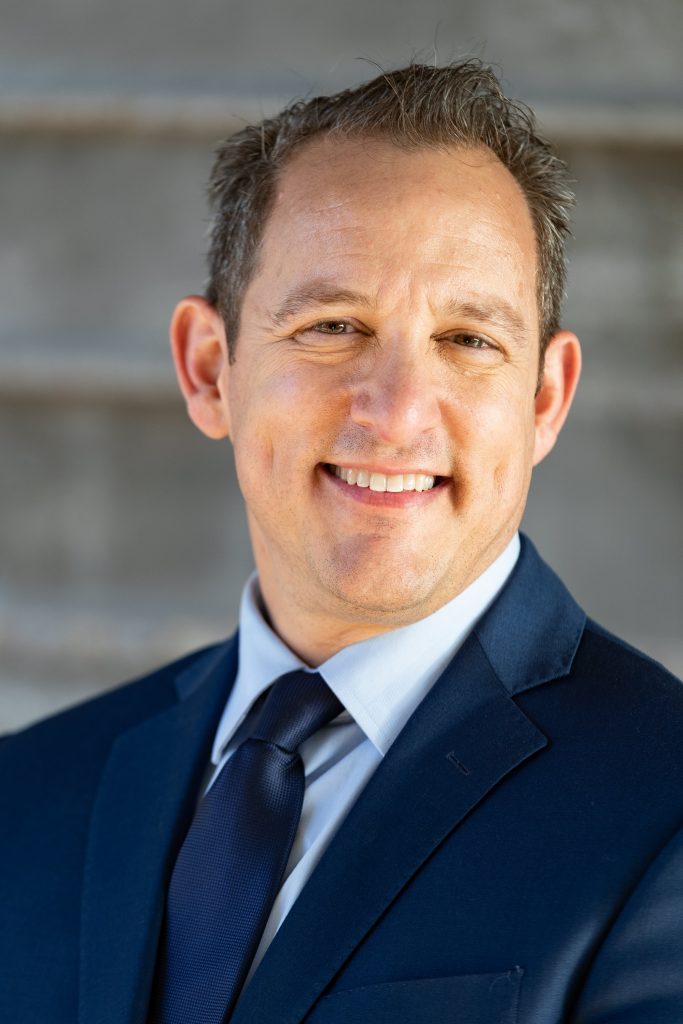 During the buildup of Preferred Pain Center, it became obvious to David that he wanted to work on a bigger scale. So he decided to attend Arizona State University's WP Carey Executive MBA Business School at the same time to fill in knowledge gaps. One hundred hour work weeks ensued, and it became a pivotal period in his career.
Dr. Greene became an expert in medical marketing while owning his pain clinic, eventually writing a book on the subject. He actually dictated chapters as he drove back and forth to business school in an effort to maximize his time. The book included chapters on all of the marketing methods he was using for not only acquiring patients, but also keeping them engaged long term.
The book led to the creation of US Lead Network, a healthcare digital marketing firm that Dr. Greene founded and currently maintains clients in over 25 states. Over a dozen different online marketing techniques are used to help practices acquired new patients cost effectively.
The creation of Dr. David Greene's R3 Stem Cell
According to David, "I put together R3 Stem Cell as a class project for our Entrepreneurial Course. Although it wasn't called that at the time, and the model has changed about twenty times since then! But my ASU Professors were intrigued, and every one I met with mentioned just how revolutionary the treatments could be globally. It became evident to me the idea was way bigger than just a revenue source and more so a potential way to disrupt the way healthcare is delivered in the 21st Century!"
So it was during that time that Dr. Greene sold his existing pain clinic and started two companies. US Lead Network is the healthcare internet marketing firm he founded and built up, while R3 Stem Cell began to market for American regenerative clinics and be a distributor of biologics. Not surprisingly, all the online marketing techniques that were perfected during the creation of US Lead Network are used for the stem cell campaigns.
The approach of R3 Stem Cell at that time was, and still is, focused on education. Patients need to receive accurate information on regenerative medicine in order to make educated healthcare decisions for themselves and their families.
Dr. Greene remarked, "Most providers in the US simply do not understand what's in the biologics, how they work in the human body, and realistically what to tell patients. That's unfortunate. There are also way too many providers in the US who are so focused on mudslinging their competition with biased an erroneous facts that it confuses those who need the information most: PATIENTS!"
Over the past decade, R3 Stem Cell has produced hundreds of educational videos for patients and providers detailing regenerative procedures. The R3 Stem Cell Master Class series for patients includes 8 entertaining episodes that are geared to help patients and their families understand the basics of stem cells and procedures. Over a dozen success stories are included with real patients too. The series is available at https://stemcellmasterclass.org and each episode is free with a daily email.
The R3 Stem Cell YouTube and Vimeo channels offer hundreds of educational videos for providers and patients. Total views have exceeded ten million worldwide. R3 Medical Training was formed by Dr. Greene to teach providers the best way to perform regenerative procedures along with "need to know" information on the biologics including stem cells, exosomes and PRP. Hundreds of providers have participated in the R3 Training Workshops over the past few years, which include learning on real patients with expert providers.
The procedures at the Training workshops are performed on military veterans, who receive free regenerative therapies as part of the R3 Heroes Program. Anyone can nominate a Veteran, even him/herself. Over 100 Veterans have been treated to date!
In addition, R3 was the first company in the USA to achieve IRB Approval for amniotic and umbilical cord procedure studies for seven different condition categories. These include orthopedic, autoimmune, cardiac, pulmonary, sexual health, renal and neurodegenerative. The process took two years to complete.
After seven years of building up the USA Network of R3 Stem Cell, Dr. David Greene decided it was time to add Centers Internationally. The first International clinic would be in Mexico. Dr. Greene met Dr. Ramon De La Puerta through a colleague and the timing could not have been better.
"If I had a bunch of boxes to check off for a top tier person to be our R3 Stem Cell Mexico Medical Director, Dr. De La Puerta checked off boxes I didn't even know should be on the list. He's engaging, bilingual, highly skilled and super passionate about Regenerative Medicine. Of course patients rave about their tremendous outcomes, but they rave just as much about him!" added Dr. Greene.
The initial clinic in Tijuana became busy quickly. R3 offers escorted transportation from the San Diego Airport to the clinic, which is in the Rio Zona business district. "The area actually looks like a nice area of San Diego, except the signs are in Spanish. The clinic is 7 minutes over the border, within a super contemporary building. Any concerns patients may have are alleviated quickly with our bilingual staff, experienced doctors, contemporary location and now our track record of amazing outcomes".
The treatments at R3 Stem Cell in Mexico cost patients half of what they average in the USA, and over 70% less than what international clinics charge such as in Panama. For example, patients may receive 30 million mesenchymal stem cells for only $2950, or 50 million MSC's for just $1000 more.
In addition, patients are also offered high quality exosomes. Over 70 conditions are treated at the Tijuana clinic with stem cell and exosome procedures. Currently, 35% of the patients are either repeat patients or referrals from satisfied patients.
Due to the success of the Tijuana stem cell clinic, R3 International subsequently opened a location in Cancun in early 2021. The R3 Stem Cell location in Cancun has facilitated treatment of patients from the eastern USA and Canada along with Europe, Cuba and other countries.
"Our clinics in Mexico truly focus on the patient experience along with offering the most cost effective stem cell and exosome treatments in the world. Ground transportation is included, the providers and staff spend time with the patient and family, and we have patient concierge representatives to assist with getting all questions answered before and after treatment. If a patient wants additional treatments while in Mexico such as dental work, cosmetic procedures we set it all up!" added Dr. Greene.
Due to the success of R3 International in Mexico, Dr. Greene decided to continue international expansion with clinics in Pakistan. Over the past two years, R3 Stem Cell Pakistan has developed a first rate team including doctors, nurse practitioners, pharmacists, research PhD's and Medical Directors. R3 Pakistan now has three locations including 10,000 square feet in Islamabad along with clinics in Lahore, Faisalabad and soon to be in Karachi.
The stem cells and exosomes used at R3 Stem Cell Pakistan are processed in the US at an FDA Approved lab with over 17 years experience. The lab has multiple clean rooms which are ISO 5 Certified and cGMP compliant. The Quality Assurance at the lab actually exceeds FDA requirements.
In over 16,000 procedures in the past decade, R3 Stem Cell has not experienced a significant adverse event. How can that be? According to Dr. Greene, "We have never wavered in our commitment to patient safety. This starts with the quality of our biologics. We make sure the lab produces MSC's and exosomes that are pure, potent and have been tested for all types of communicable disease and pathogens. As a result, procedures have been extremely safe!"
The list of conditions treated at R3 Stem Cell International is vast, and a lot of them have no satisfactory existing treatment options. While the most common reason for patients to seek procedures in the US is for joint pain, internationally it's a different story.
R3 sees fantastic outcomes for diabetes, kidney failure, COPD, stroke, cerebral palsy, autism, ALS, MS, Parkinson's, Alzheimer's, Heart and Liver Failure, autoimmune conditions, Lyme, Crohn's and many more conditions. So many times, patients try all that conventional therapies have to offer, and the result is unsatisfactory.
Most conventional treatments are designed to simply suppress a patient's symptoms, not actually modify the disease. Thankfully, regenerative procedures with stem cells and exosomes take a different approach. They actually facilitate repair and regeneration of damaged tissue rather than just placing a "band aid" over them.
Dr. Greene says, "This is what excited me so much about regenerative medicine to begin with, and continues to be the underlying motivator for R3 to expand so much. While not offering a cure, these procedures offer patients a chance to achieve disease mitigation and improved quality of life without potentially risky surgery or narcotics. Just like plastic surgery over the past 20 years has become 90% nonoperative, so will a lot of other conditions due to regenerative therapies."
Currently, Dr. Greene travels extensively to existing R3 Stem Cell clinics and to new countries to evaluate opportunities. With the buying power that R3 has, procedures can be offered around the world at 70% less than what clinics charge in the US. And with the infrastructure that R3 has in place, setting up in a new country is not exactly "starting from scratch".
David Greene, MD, MBA, juggles his time consuming ventures with spending time with his family. He and Debbie have been married ten years and have four children. They reside in Scottsdale, Arizona and also have two cats – Patches and Chester. The family enjoys hiking, biking, going to sporting events and whatever the kids are into.
In his spare time, Dr. Greene is pursuing a PhD in stem cell biology. He is halfway through the program and getting ready to start the Thesis part, which will consist of IRB approved studies at his R3 clinics internationally.